By Stéphanie Deraîche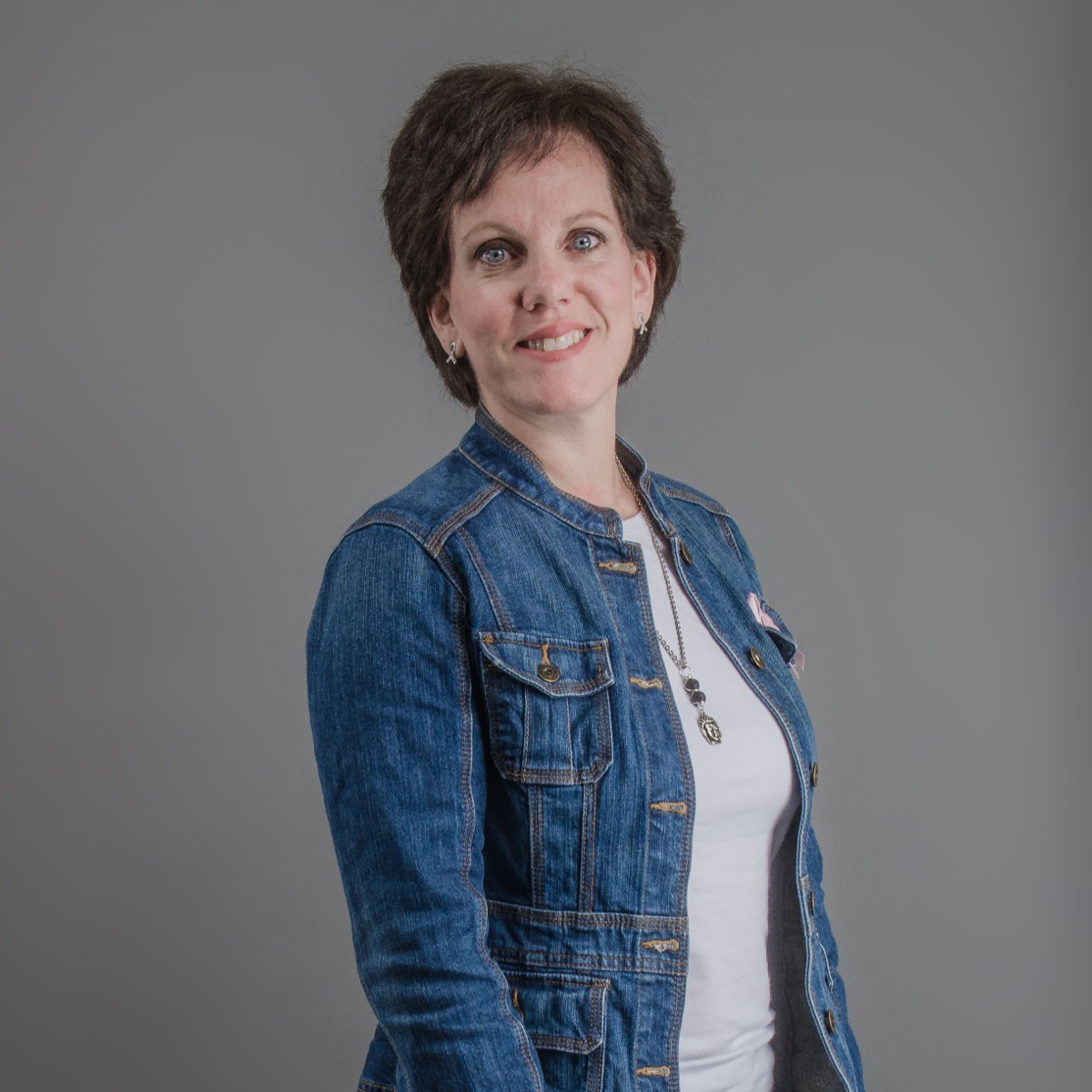 My journey began on New Year's Eve 2015, when I noticed a red mark on my right breast. It wasn't long before my stomach dropped and I felt my face flush while my throat did that swallowing action reserved for moments just like this.
The skin was thick, but no "peau d'orange". I felt a lump under my breast, and another smaller one just under the areola. Google was clear: it was either breast cancer or mastitis, and although I hadn't breastfed my daughter in some 18 years, I decided it was mastitis. I then put the whole thing aside in favor of ringing in the New Year, knowing there wasn't anything I could do until the following Monday anyway, when my breast clinic would be open.
Over the next couple of days, I might have looked at my breast three times. I didn't see the need to torture myself, so I didn't. Besides, I had been through something similar 10 years prior, and the little growth was benign. I was being followed yearly since then, so nothing to worry about, right?
Wrong.
Monday, January 4, 2016, a mammogram showed no change in my breast since June 2015. No change. Hooray! Right?
Wrong.
An ultrasound revealed the lump, but my surgeon wasn't convinced it was cancer. We went ahead and did a biopsy.
On January 7, 2016, I got confirmation that I had cancer. Suddenly, I was in a daze. The next steps were to wait for a call from the clinic to schedule a battery of tests to determine the extent of the disease. "We need to see if it spread."
My tests were scheduled for January 14, the results of which would only be ready on January 21. Looking back, I don't know how I got through the next two weeks.
Tests showed that for all intents and purposes, the cancer was limited to the breast. In the clear! Right?
Wrong again!
After surgery, I was ready for chemotherapy. Bring it on, I said! "Oh, but now we have to wait for the results." What results? It's cancer! Chemo please! "No, no, we have to see how aggressive it is, what type it is, etc." There are not only different stages of breast cancer, but different grades and types, something about receptors.
The biopsy had already revealed that my hormone receptors were positive, which "was a very good sign". Okay, so something's good about this cancer. Seemed a tad oxymoronic to me, but I welcomed the good news.
Surgery (mastectomy) revealed that four nodes tested positive for cancer, after a total of 12 were removed. I was estrogen receptor positive, progesterone receptor positive and HER2 negative, and the grade was somewhere between a 1 and 2. The margins were clear.
Okay, now can we do chemotherapy?
No, I had to recover from surgery.
Two weeks after surgery, it all came crashing down. Almost overnight, I went from warrior woman to alternate states of severe anxiety and near catatonia. It was debilitating. I lost 30 pounds. Eating my favorite breakfast, toast with peanut butter, became a chore.
I went on to suffer from severe anxiety from that moment to the day of my second of eight rounds of chemotherapy. While I received excellent care throughout my journey, I felt that I wasn't afforded much in the way of understanding for my anxiety. My pivot nurse didn't seem to want to deal with me, which only made me feel worse. I felt that some of my reactions were being judged, even though I was battling a deadly disease.
It was unbearable.
Nobody wants to be anxious – nobody likes being anxious.
Not to be overlooked was the fact that I had lost both my parents to cancer; my father 5 weeks after he was diagnosed and my mother passed away 8 weeks after diagnosis. I didn't think I'd see my 46th birthday.
Oddly enough, it was my tough-talking oncologist who put me at ease and was the most understanding of my anxiety. Her recognition that nobody could judge my reaction without being in the same position and her validation of my anxiety made all the difference.
If you had asked me before I was diagnosed how I would navigate my journey, I certainly would have told you that I'd crush the disease and do it laughing the entire time. Surprise!
Getting to know and understanding what exactly was happening to me was key. At first, I only wanted to be told that I would be okay, and that was enough for me. But then when I realized that I had an important part to play in my treatment, recovery, and prevention of recurrence, I began looking to understand my role better and to learn what I actually could control. This is huge for any cancer patient.
Surgery and treatments are proactive. After treatment is done, cancer patients are often left with a "what now" feeling. One way to remain proactive is to eat well and exercise, as we know that these things keep us well and help prevent recurrence. I do this, and it truly makes me feel empowered. Yoga is an excellent way to reconnect with your body after treatment and to stay connected with it long after surgery.
In addition to this, I joined a dragon boat team of breast cancer survivors. These women, my teammates, have shown me just what is possible after breast cancer, and their example has shaped my recovery. Without having to make your entire life about breast cancer, there is definite value in surrounding yourself with positive, active survivors. Nobody can understand me like they can.
I can't totally control whether the disease comes back, but doing everything in my power makes me feel proactive, which in turn helps me stay positive and calm.