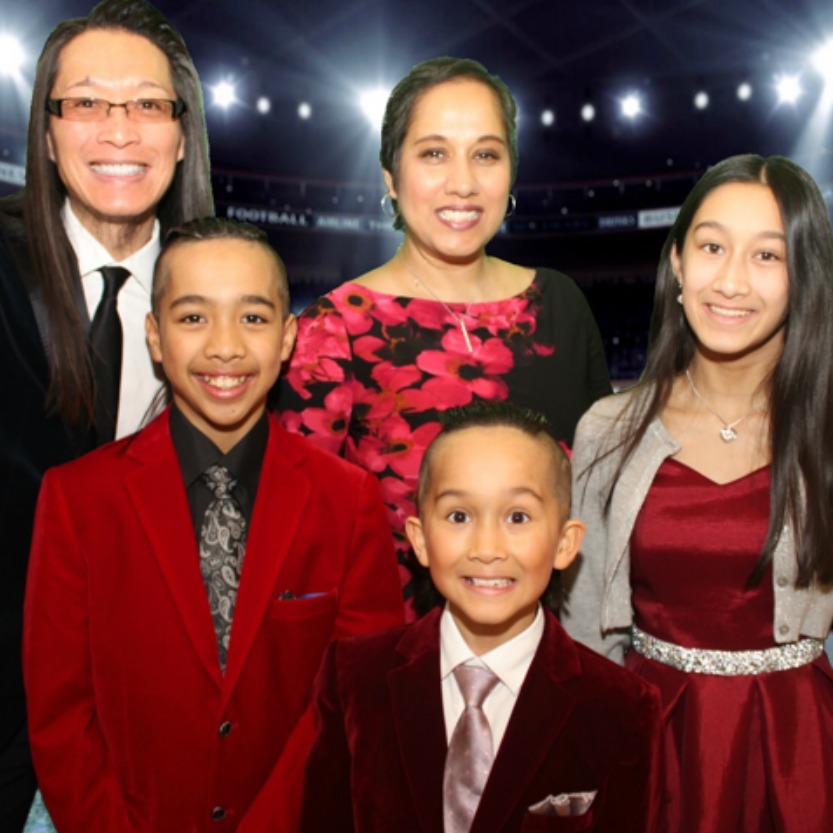 We asked Tricia, a member of our patient advisory committee, to share her thoughts on our newest digital tool, the FinancialNavigator, designed to help connect patients with financial resources in their community. Here's what she had to say.
Tell us a bit about yourself, where you're from and your experience with breast cancer.
My name is Tricia James-Wong and I was 45 years old when I was diagnosed with metastatic breast cancer, de novo in November 2016. Within 5 days of my diagnosis I began intravenous chemotherapy treatment, which successfully shrunk my tumours by 50%. Since then, I have had progression and I am currently taking an oral chemo with hopes that I return to stable condition. I am living west of Toronto with my husband and three kids!
What challenges did you face in terms of making financial decisions after your metastatic breast cancer diagnosis?
At the time of my diagnosis both my husband and I were self-employed and without private health insurance through a company benefits plan. My initial reaction was of panic and worry about "how we could afford treatments." I quickly learned that the intravenous chemotherapy administered at the hospital would be 100% covered by OHIP.
In 2018 I had progression and began oral chemo, which I administer at home. This is NOT covered by OHIP! Thankfully, at that time my spouse was working for a company with health benefits. I was able to apply through the employee program for medical coverage. In the handful of days it took to apply and wait for acceptance of coverage, I had many "what-if" questions and imagined the worst-case-scenario that I would need to fund the $8,000/month prescription on my own. Without my spouse's benefits coverage, we would be heading down path of financial hardship/ruin.
Navigating the various financial assistance resources on my own was somewhat confusing, daunting and frustrating to me. I didn't know where to begin or who to ask for help.
What interested you in this project, developing a navigational tool to help breast cancer patients find resources that may help them financially?
I know receiving a cancer diagnosis is, in and of itself, overwhelming. I believe once a person starts "living" with the various realities of the diagnosis (emotional, physical, social and financial) it can be exhausting trying to figure out where and what to do!
Having a role in helping CBCN develop a tool for every/anyone to access as a guide is small gesture of support to the many people who face this reality.
How do you think the FinancialNavigator will help people?
As a self-employed mother of three, who provides a nominal contribution to my family's income, I know that the FinancialNavigator helps explore various channels to access and receive financial support. I believe there is information in the tool that was not necessarily relevant to me at the time of my initial diagnosis (self employed, no medical benefits/coverage) but has become applicable today in my ongoing treatment (self employed, with access to spousal benefits/coverage, with new challenges related to "living with cancer").