Women with Disabilities & Breast Cancer Screening:
An Environmental Scan 2013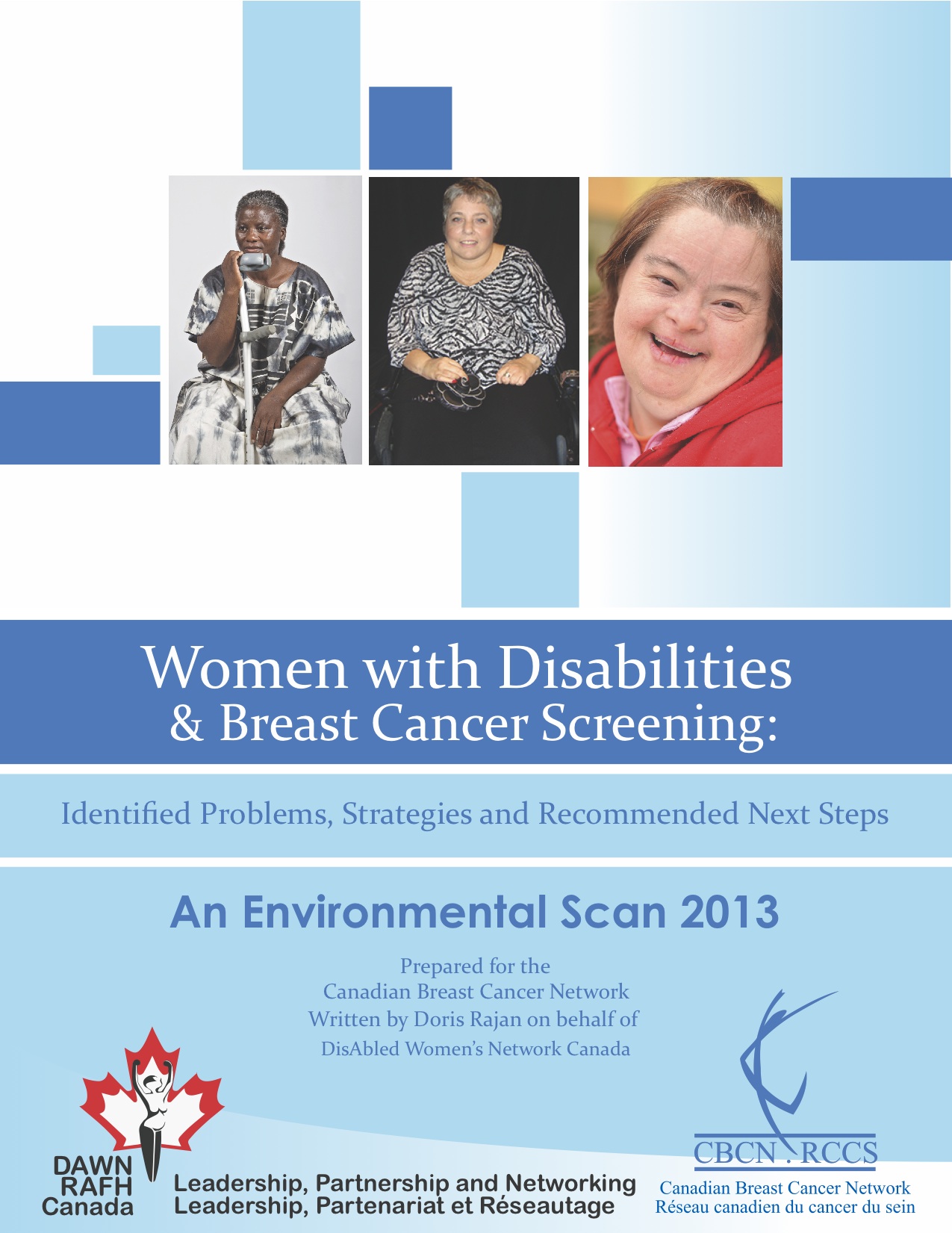 One in nine Canadian women is expected to develop breast cancer during her lifetime. In 2013, there will be an estimated 23,800 Canadian women diagnosed with breast cancer. However, survival rates have increased significantly since the 1980s due to early detection through regular screening and improved treatments.
The report's key recommendations include: addressing physical barriers, i.e. adapting equipment and medical procedures; conducting women-centred, disability sensitive training for breast cancer screening health care personnel; developing disability-positive outreach and health promotion materials in various formats for non-verbal, low-literacy or non-English speaking women; and finally, implementing broader policy reforms.
To read the full press release, please click here.