Waiting for Treatment:
Timely equitable access to drugs for metastatic breast cancer 2015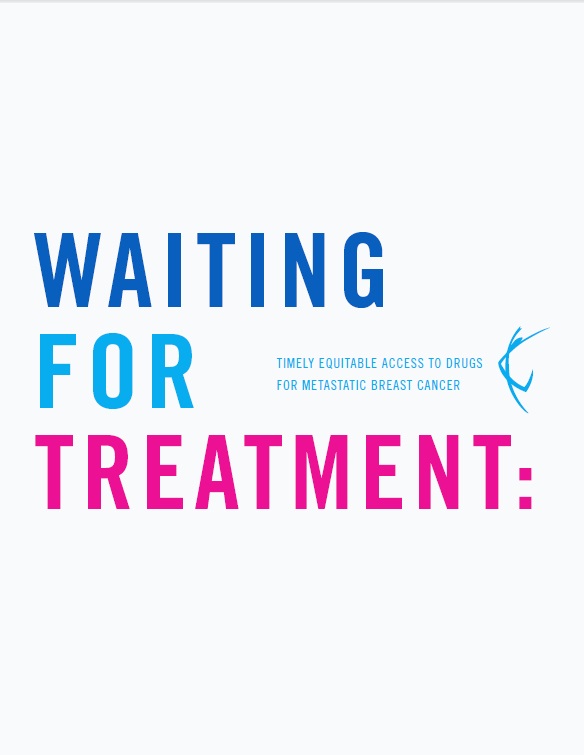 This report calls for more equitable access to treatments for the thousands of Canadian women living with metastatic breast cancer (mBC). The research demonstrates an often two-year lag time (or longer) between provinces in listing drugs, which can result in life-or-death wait times for a woman with mBC. In order to achieve equitable access to potentially life-extending treatments CBCN has identified four specific areas that require improvement to help eliminate this inequity and allow for faster access to vital medications.
Support efforts toward faster and more equitable access to treatment drugs

CBCN urges provinces slow to list drugs to their formulary to list them within a defined period of time.

Increase knowledge and raise awareness

CBCN will continue its initiatives to educate women about treatment options, treatment sequencing and differing provincial standards of care.

Work with navigators in the health care system

CBCN will engage with drug access navigators and other patient navigators within cancer care.

Engage partners

CBCN is prepared to engage partner organizations that share the goal of equitable access to cancer treatment drugs for all Canadians.
Click here to read the full press release.