Metastatic Breast Cancer in Canada:
The lived experience of patients and caregivers 2013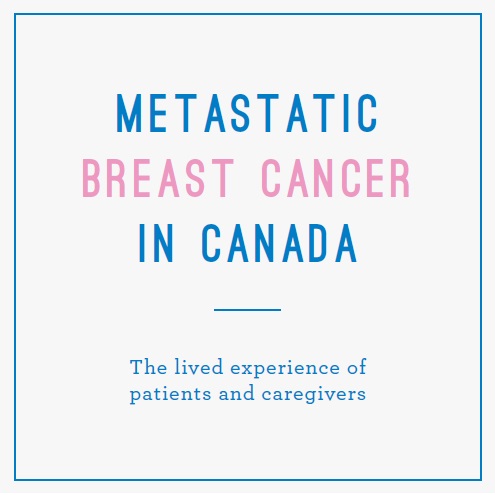 Metastatic breast cancer refers to cancer that has spread from the breast to different parts of the body, most commonly the bones, liver, lungs and brain. It is estimated that 10% of the approximate 23,800 women that will be diagnosed this year with breast cancer, will have an initial diagnosis of metastatic disease. In addition, 30% of women diagnosed initially with an earlier stage of breast cancer will go on to develop metastatic breast cancer.
The realities and challenges faced by those diagnosed with metastatic breast cancer often go unrecognized. This report, based on a 2012 national survey, shares those lived experiences by highlighting:
The impact on quality of life
Access to treatment, support services and new therapies
Financial impact associated with accessing treatment
*Written in collaboration with Rethink Breast Cancer
To read the press release, click here.