Economic Impact of Breast Cancer:
An update to the 2010 Economic Impact and Labour Force Re-Entry Report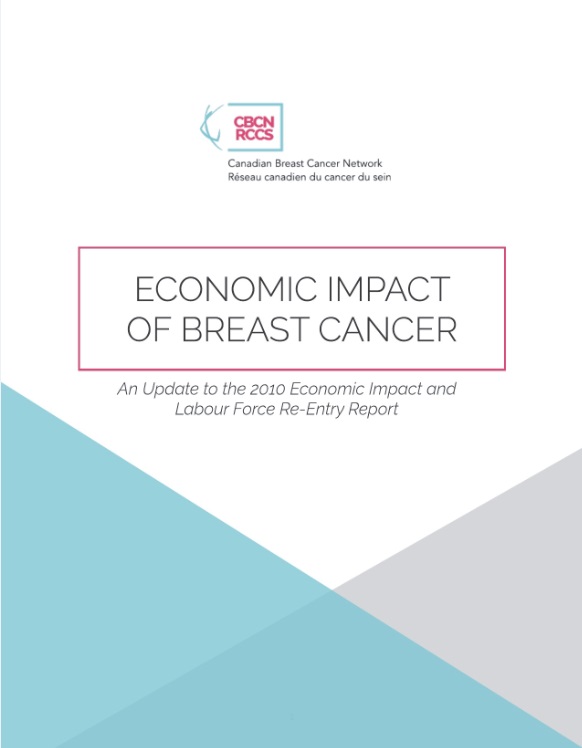 This updated report highlights the fact that some breast cancer patients suffer a greater financial burden than others. The combination of a variety of factors, ranging from household income, to stage of breast cancer, to province of residence, all work to impact those who have been diagnosed with breast cancer.
The financial burden of cancer can be significantly reduced through targeted change. CBCN outlines key recommendations to ease the financial burden of current and future breast cancer patients, outline by the various levels such changes should occur at.