Breast Cancer and You: A guide for women living with breast cancer, Sixth Edition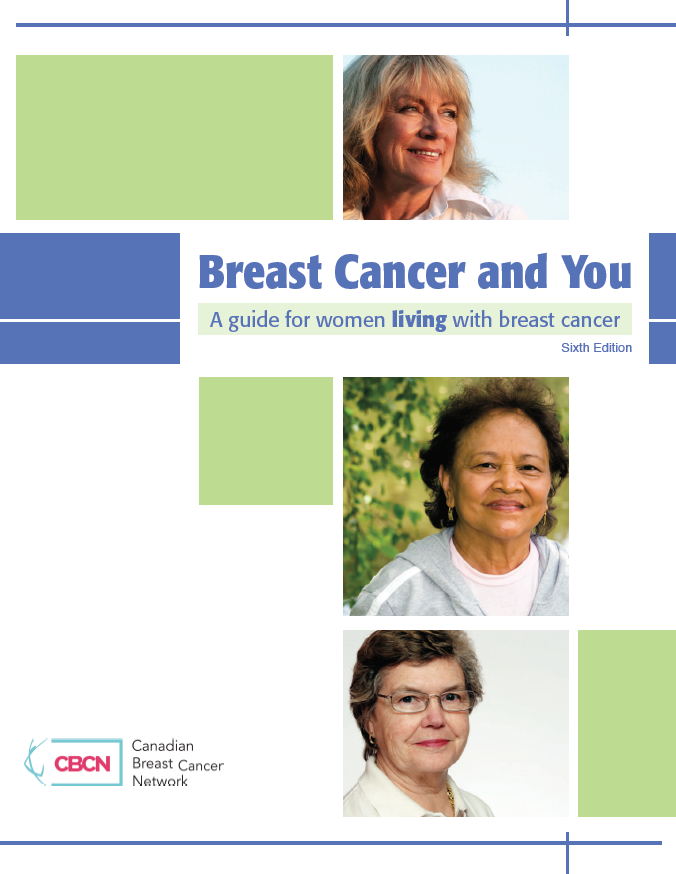 If you have just been diagnosed with breast cancer, you and your family may be scared and anxious about what this means for you. You probably have a lot of questions regarding your diagnosis. Coping with breast cancer starts with getting some of these questions answered. A better understanding of your diagnosis, treatment options and expected results means that you can participate more fully in your care and feel less overwhelmed and more in control.
Breast Cancer and You serves as a guide to provide information about breast cancer. This latest edition of Breast Cancer and You includes useful information on breast cancer staging, diagnostic tests, recommended treatments for each cancer stage, possible side effects of treatment and their management, breast reconstruction options, and more.