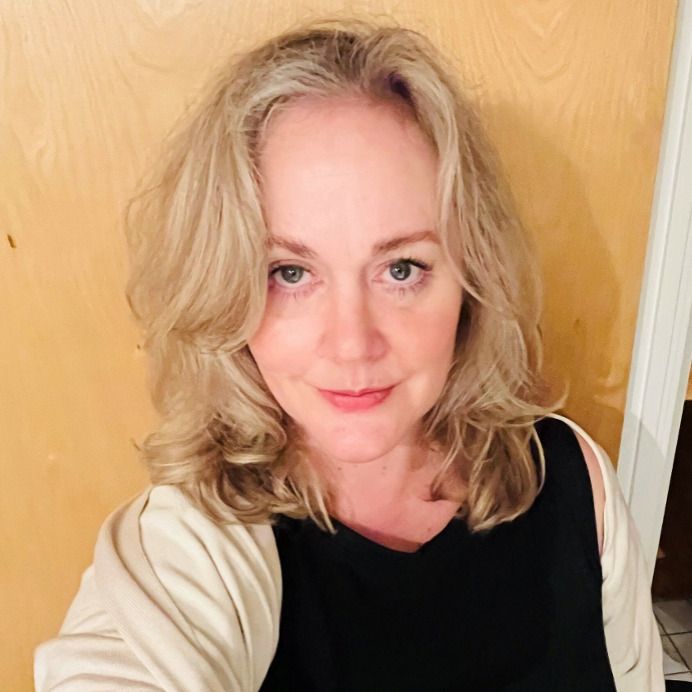 In our monthly column, senior writer and editor Adriana Ermter shares her personal experiences with breast cancer.
By Adriana Ermter
I believe in love. Romantic love, yes. More importantly though, love of myself, love of my life and love of life. I'm writing this because love, my true and authentic belief in an all- encompassing love, is what gives me strength and get me through the day. I call it God's love, but it can be called or seen as a higher power, the universe or whatever else works for you. It's this that has helped me keep the faith that I would prevail over breast cancer.
Silver linings or victimhood: it's a choice
When I was diagnosed with breast cancer I consciously and deliberately chose to focus on the good, the positive, the silver linings. It wasn't easy. I was beyond worried. I was scared of the unknown and I felt like I had no control over my body and the tumour that had grown in my right armpit and extended into my right breast. I hated not knowing. And I was terrified of being consumed by the negative thoughts and feelings that crept in all the fricking time. I was angry too, that I had to deal with something this huge, the big C, alone and without the support of a partner to lean on and take care of me. I wanted someone to take the burden off of me. And if I'm being completely honest, I wanted to be saved.
I hate admitting that. It's shameful and embarrassing. I have always claimed to be, often righteously too, that I am an independent woman.
My reality, though, was that I didn't feel independent. I was single. I was divorced and I felt alone. I'd lost the love of the husband I wanted, ironically right before I gained the tumour I didn't. That was a dark, cloud-like thought that hovered over my head and heart as I watched all of the other women, seated beside me in the hospital's overflowing wait rooms, with a man by their side. These women had hands to hold, shoulders to lean on, someone to drive them to their appointments, check in on them and, I imagined, cook dinner for them, talk to them and share their fears with. And me? Nothing.
Specialness or connectedness: you can't have both
At first I allowed this nothingness, my have-not, my lack-of-other-person thoughts to encompass me. I felt sorry for myself. It came from a deep down, ugly, hidden and uncomfortable place inside of me; a place where I knew that if I projected my aloneness onto others that they would feel sorry for me and I could curl up in a layered nest of "poor Adriana" comments. It would be easy. It would feel good. It would enable me to blame misfortune and disable me of ever having to take responsibility for myself, my circumstances. Believe me when I say that these feelings were very real. Not as concisely or as clearly as I'm writing them out now, but rather, they lived and breathed inside of me in a very rooted way. My perception of separateness, that no one else could understand what I was feeling and enduring, allowed me to entertain the idea that I was special. Except that I also knew that I wasn't. That fact is simple, basic math.
According to the Canadian Cancer Society, 78 Canadian women will be diagnosed with breast cancer every single day. Breast cancer, in its random, awful, devastating and heart-breaking cruelty, is not rare and it's definitely not special. I am not special for having had it. Which meant that I needed to find a way to go through it that did not include wallowing in victim-like behaviour.
Maybe it's because I'm a writer, trained to avoid putting clichés such as, "where there's a will there's a way" or "good things happen to good people" into articles, that tapping into authentic positivity through love felt like the solution. By consciously, deliberately, sometimes painfully forcing myself to refocus my thoughts on what I did (and do) have in my life, I was able to empower myself with dignity and emotional strength. Some days I felt too tired or too sick, or even too lazy to want to feel grateful and so, during those moments, I picked the low-hanging fruit. I reminded myself of my shelves full of books, my cozy bed, my laptop to write my ideas and articles on and the, admittedly at times, questionably clean, towels in my bathroom. But overall, the commitment to find something, anything every single day to be grateful for helped.
Create or wallow: they both take effort
I still do this. Every morning, I wake up early, make some coffee, settle in on the couch and practice what I call my morning ritual. I read a few pages from an author's inspiring memoir (right now it's Karen Connelly's Touch the Dragon). I open the bookmarked page in A Course In Miracles and read and fulfil the day's lesson. It's not the easiest spiritual "workbook" I've ever used, but the messages fill me with a sense of comfort and higher power. Afterwards, I read from Jack Canfield's the author of the Chicken Noodle Soup For The Soul books, The Success Principles, or Esther and Jerry Hick's The Law of Attraction and use their guiding words to influence my thoughts and actions.
Finally, I meditate. Not in a yoga-style "ommm" sort of way; that's never worked for me. Instead, I've made my own path by saying affirmations and feeling them. I wrap myself in thoughts of love for my cats, family, friends and, especially, those I'm having challenges with and by allowing a higher power, in my case God, to live through me and me through them. I send this love to my body, too, with lots of attention going towards my right armpit and breast.
And always, always, I send love and healing energy to others dealing with breast cancer, whose names I don't know. This is the one act I never struggle with.
Not because it makes me feel enlightened or superior, but because I care and feel connected to them, despite us not knowing one another personally. It's how I create my internal peace and harmony. I believe this is what helped me to heal.
The scars on my body are proof that I've physically healed and I wear them proudly. Healing my mind has been, and continues to be, slower, and there are days when I don't want to do my morning ritual, and would rather eat an entire bag of No Frills No Name Sour Cream and Onion chips for breakfast than deal with the anxiety I still feel. But I keep trying. To curb the carbs during treatment, I pulled out my acrylic paints, bought a large canvas and painted the word love over and over and over again onto it. This painting is framed in gold and hangs on my living room wall where I can see it every day. It's my reminder that love is my answer.
Adriana Ermter is a multi award-winning writer and editor. Her work can be read in Figure Skater Fitness and IN Magazine, as well as online at 29Secrets.com, RethinkBreastCancer.ca, Popsugar.com and AmongMen.com. The former Beauty Director for FASHION and Editor-in-Chief for Salon and Childview magazines lives in Toronto with her two very spoiled rescue kittens, Murphy and Olive. You can follow Adriana on Instagram @AdrianaErmter
---
Learn about submitting your own story here.