By Tirzah Cooper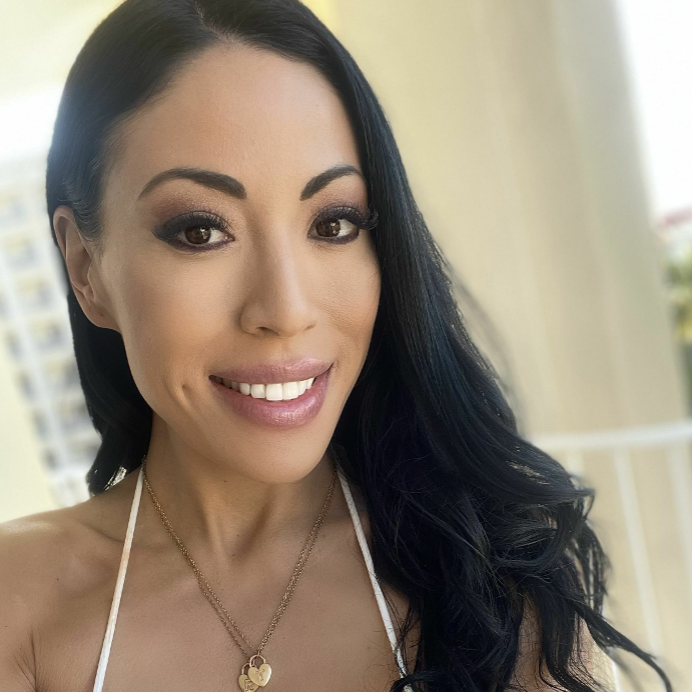 My name is Tirzah Cooper. I am a 36-year-old mother of two, Vayda (17) and Mason (12). I live in Saskatoon with the love of my life, my fiancé. Up until my recent diagnosis I was working full time for almost five years for a reconstructive plastic surgeon, and I also ran my own photography business in my spare time.
I had a few benign tumors (Fibroadenomas) that I would check every six months via ultrasound, and I had one lump which was classified as benign and was told it was nothing to worry about. Three months after my last ultrasound, this lump grew very quickly and became painful. I went back for another ultrasound three months earlier than suggested, and it showed the lump was changing and growing extremely fast. I had a biopsy on June 8, 2022.
I had a bad feeling from the moment I first saw the image of my lump while getting an ultrasound; I knew it wasn't good from the way it looked. I thought of all the outcomes and possibilities if this was breast cancer, so a part of me was terrified before I even knew for sure. I felt really worried knowing what might be ahead for me. When it was confirmed as cancer, I was sad and scared and in shock. I never thought this would happen to me, at 36 years old. I am a healthy, active person, and I don't have any family history of breast cancer.
The plan for me is to have five months of chemotherapy before surgery due to the MRI showing that the cancer cells were spreading outside of my 2cm tumor and across my breast. I am having four cycles of the most aggressive chemo combination referred to as "AC" (Doxorubicin, Adriamycin, and Cyclophosphamide) also known as "Red Devil." Then I will have 12 cycles of "Paclitaxel" another type of chemotherapy. After these 16 cycles, I will undergo a double mastectomy with reconstruction. This surgery will happen within six weeks of me completing my chemo. At the time of this surgery, after they remove both breasts, I will have tissue expanders placed. Depending on my final pathology report, if there are still cancer cells showing, I will need to have radiation therapy; I am hoping that the chemo is killing all the cells and I will not need the radiation. After surgery, I will go for weekly follow up appointments where my tissue expanders will be slowly filled with saline to re-stretch my skin. About three months after that, I will have the second part of the reconstructive surgery where the tissue expanders will be removed and replaced with implants (this will only happen if I do not need radiation).
Treatment has been challenging, physically and emotionally. Cancer impacts not only you, but your loved ones around you and your social circle. Its a lonely road no matter how much love and support you have, because you are the one going through it, and no one can fully relate to how you feel every day. The physical side effects have been the hardest. Feeling so weak and run down and not being able to walk up a flight of stairs without losing my breath. I feel like I have been put into a 90-year-old body overnight. Losing my hair and feeling like I don't recognize myself in the mirror most days has been hard to deal with psychologically.
I am trying my best to stay positive, to tell myself it isn't forever, and this is just a moment in time that I have to face, but it's hard to keep a positive mindset when you feel awful most days.
I feel like everyday I have a new emotion that I am faced with. Emotionally, physically, and mentally, it's draining. I am in survival mode and trying to just get through the days rather than live them. This entire journey has been long and painful and trying at times, but it has put a lot of things into perspective for me. I don't worry about the small things as much, and I sure have an appreciation for the good days and the special moments that most people take for granted.
My family has supported me from the beginning. I told them I wanted to be open and share my story to bring awareness and I have felt so supported from them and my community, but I still see how hard it is for the people around me. I feel like all I do is think about cancer and talk about cancer, and there isn't a day that goes by now where cancer isn't mentioned. The impact has affected everyone surrounding me and I don't think our lives will ever go back to the way they were.
My advice would be to take it one day at a time. Feel the feelings when you are sad; let yourself cry and don't hold in your emotions. Ask for help from your friends and family. This is a scary road and you do not have to do it alone. I have found there are many women who are struggling and even finding someone who's going through the same thing to talk to can help so much. Something that surprised me was how a lot of women are not comfortable sharing their diagnosis and are almost ashamed of talking about it. I have had many women reach out to me thanking me for being so open about my story, which has helped them feel better about sharing their own.
I would encourage all ages of women to start making it a regular routine to do self exams and to stay on track with their regular check ups. Stay strong, you are not alone. As hard as it is on the difficult days, try to remember everyone is behind you rooting for you. You will get through this and will come out so much stronger.